Jack Clark
Manager, Technical Innovation and Automation
410.455.6256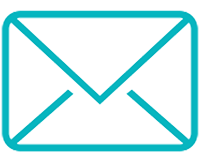 Jack Clark is the manager of technical innovation and automation at The Hilltop Institute. In this capacity, he recommends, develops, and implements innovative solutions aimed at improved efficiencies in programming, data processing, and visualization for project-based and enterprise-scale IT activities. He also helps develop and implement protocols and standards for Hilltop staff related to programming and data processing. Jack, who still wants to be regarded as a coder, primarily programs in SAS and uses large-scale health care data sets—such as Maryland Medicaid, Medicare, and Minimum Data Set (MDS) nursing home assessment data—to create meaningful analysis data sets for mining and reporting. He also serves as technical lead on the design and programming of applications for internal and external clients. In 2015, Jack was a recipient of the Hilltop Award for Innovation for his participation in the creation of a shadow pricing program, which allowed Hilltop the ability to further evaluate and understand Medicaid costs and its delivery system, as well as to apply shadow pricing to a variety of other analyses. He has been working with SAS since 1996 and is a SAS Certified Professional.
Prior to joining Hilltop, Jack was lead database analyst at Harte-Hanks Analytics, where he served as primary programmer and analytics/data contact for financial database clients. Before that, he was a senior programmer/analyst who provided quantitative analysis and programming toward database marketing and customer relationship management solutions. At Baltimore City Public School System, Jack was a research specialist for the Research, Evaluation, and Accountability Division. He also served as adjunct faculty at Towson University, where he was an undergraduate professor for Experimental Psychology/Research Methods.
Jack has an MA in experimental psychology/research methods and a BS in psychology from Towson State University.