Health Care Access & Affordability
Hilltop works to find innovative strategies for expanding access to affordable health care coverage and services with the goal of empowering consumers.
Maryland's Total Cost of Care Model sets a per capita limit on Medicare total cost of care and the state will eventually have total cost of care targets for Medicaid. The Model also specifies high-priority areas for advancing population health, including substance use disorder, diabetes, and hypertension. Hilltop developed a methodology for calculating and monitoring Medicaid total cost of care and conducts other analyses for Maryland Medicaid related to Model implementation and monitoring.
One of the metrics for Maryland's Total Cost of Care Model is the 30-day all-cause readmission measure. Hilltop, in partnership with the University of Maryland School of Medicine's Department of Emergency Medicine, received funding from the Robert Wood Johnson Foundation's Health Data for Action program to develop and test a measure that assesses hospitals based on the frequency of downstream clinically relevant readmissions (DCRR) as opposed to a blanket 30-day all-cause readmissions. The team is using commercial health insurance data from the Health Care Cost Institute to develop the DCRR classification algorithm that will identify key clinical and demographic predictors of a readmission and allow for normalization of readmission measures across hospitals.
Maryland is 1 of 13 states that operates its own health insurance marketplace. Since the passage of the Affordable Care Act in 2010, Hilltop has performed data analytics and policy analysis for the Maryland Health Benefit Exchange (MHBE), the entity responsible for Maryland Health Connection, the state's marketplace. Issues examined include continuity of care, value-based insurance design, provider network standards, and strategies for market stabilization. Hilltop is currently developing an out-of-pocket cost calculator for the Maryland Health Connection website to assist consumers with selecting health plans that best meet their estimated health care needs.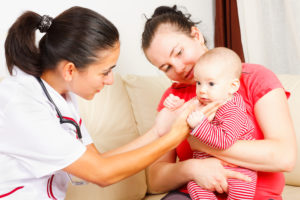 For Maryland Medicaid, Hilltop conducts the annual evaluation of the HealthChoice program, Maryland's managed care program that serves 1.1 million individuals with capitation payments totaling almost $6 billion annually. We also examine service utilization, costs, and outcomes for special programs or populations, such as the Community Health Pilots for home visiting services and assistance with community integration.