Hospital Community Benefit
The Affordable Care Act (ACA) brought renewed attention to the community benefits that tax-exempt hospitals provide in lieu of paying federal, state, and local taxes. The ACA requires hospitals to have written financial assistance policies and to conduct a community health needs assessment at least every three years. These requirements became law shortly after the Internal Revenue Service required hospitals to begin reporting community benefits on Schedule H of Form 990. Policymakers anticipated that the ACA's new coverage initiatives would reduce the level of charity care provided by hospitals and free up more funds to address community health improvement. However, this has not necessarily been the case, and the proportion of hospital budgets directed to community health improvement remains less than 1 percent.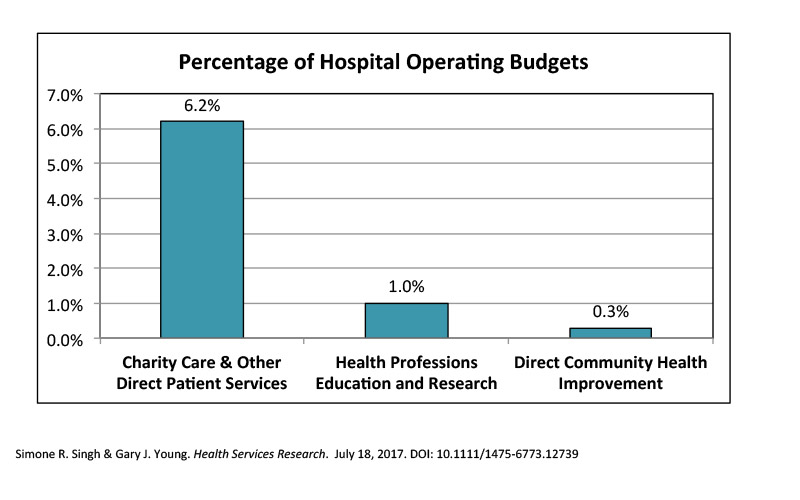 Hilltop provides guidance to state and local policymakers on leveraging hospital community benefit policy to further population health goals and priorities and ensure that pressing community health needs are addressed. We provide tools to health departments, hospital regulators, legislators, revenue collection and budgeting agencies, and hospitals, as these stakeholders develop approaches that suit the unique needs of their communities and work toward a more accessible, coordinated, and effective community health system.
Hilltop has published a number of issue briefs in a series titled Hospital Community Benefits after the ACA. The briefs discuss and analyze policies and regulations developed by the federal government and states; describe activities and initiatives of states and communities to improve community health; and discuss implications for policymakers. Hilltop Bulletins provide additional updates on new research, legislative actions, and community benefit strategies.
Hilltop provides consultation and subject matter expertise to policymakers to increase their understanding of hospital community benefits. We have presented to the Milbank Memorial Fund Reforming States Group, the National Academy for State Health Policy, and the Association for Community Health Improvement.
Hospital Community Benefit refers to the initiatives, activities, and investments undertaken by tax-exempt hospitals to improve health in the communities they serve.
A 50-State Survey of State Community Benefit Laws through the Lens of the ACA
The Hilltop Institute's Community Benefit State Law Profiles (Profiles) present a comprehensive analysis of each state's community benefit landscape as defined by its laws, regulations, tax exemptions, and, in some cases, policies and activities of state executive agencies. The Profiles organize these state-level legal frameworks by the major categories of federal community benefit requirements found in §9007 of the Affordable Care Act (ACA), §501(r) of the Internal Revenue Code. View the Profiles.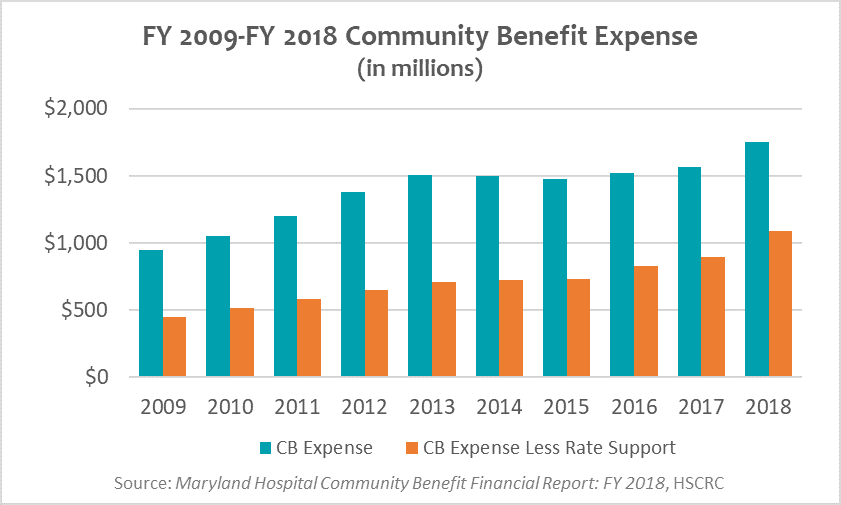 Hospital Community Benefit Reporting in Maryland
Hilltop has been engaged by the Maryland Health Services Cost Review Commission to develop a new web-based reporting tool for hospitals to streamline community benefit data collection, lessen the administrative burden on hospitals, and facilitate statewide longitudinal analysis of community benefit data that will inform efforts to improve population health under the state's Total Cost of Care model for hospitals. The tool is now being used by Maryland's hospitals.
Program and Media Inquiries
Senior Policy Analyst
The Hilltop Institute
University of Maryland, Baltimore County
Sondheim Hall, Third Floor
1000 Hilltop Circle
Baltimore, MD 21250