Behavioral health services include services, supports, and treatment for persons with or at risk of developing mental illness, behavioral or emotional problems, and/or substance use disorders (SUDs). Hilltop conducts analyses and policy research to help states better understand the needs of individuals with behavioral health disorders and design programs to address those needs.
Hilltop conducts analyses for Maryland Medicaid to monitor the use of medication-assisted treatment (MAT) and Screening, Brief Intervention, and Referral to Treatment (SBIRT) by Medicaid providers. On behalf of the Maryland Department of Health, Hilltop is also providing staff support to the Lt. Governor's Commission to Study Mental and Behavioral Health as well as the Department's Behavioral Health System of Care Workgroup.
Maryland's Medicaid Health Home program targets individuals with behavioral health needs who are at risk for additional chronic conditions, including those with severe and persistent mental illness, serious emotional disturbance, and opioid SUDs. Hilltop is conducting the evaluation of this program.
With the two grants featured below, Hilltop is contributing to the development and deployment of the Medicaid Outcomes Distributed Research Network (MODRN), developed by members of the State-University Partnership Learning Network (SUPLN) and hosted by AcademyHealth. MODRN facilitates efficient, data-driven, cross-state comparisons of Medicaid initiatives to advance policymaking. The distributed research network model enables high-quality analyses of multiple states' Medicaid administrative data without the need to share sensitive person-level data across states. Hilltop, with its nationally recognized 27-year partnership with the Maryland Medicaid program, is one of the founding members of the SUPLN, which now boasts 30 partnerships in 26 states. Cynthia Woodcock, Hilltop's executive director, is a member of the SUPLN steering committee. Julie Donohue, PhD, Professor of Health Policy and Management and Director of the Medicaid Research Center at the University of Pittsburgh, is leading the development of MODRN on behalf of the SUPLN. Under MODRN, each state-university partnership adopts a common data model, contributes to a common analytic plan, and conducts analyses locally on its own Medicaid data using standardized code. Findings are aggregated and shared across states.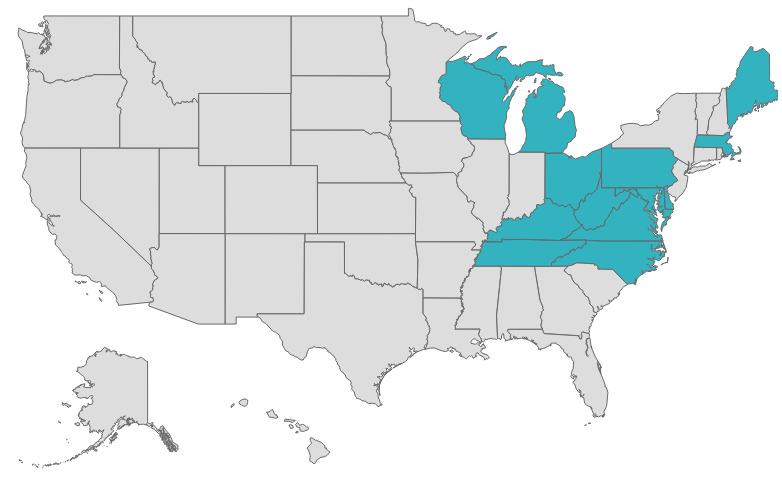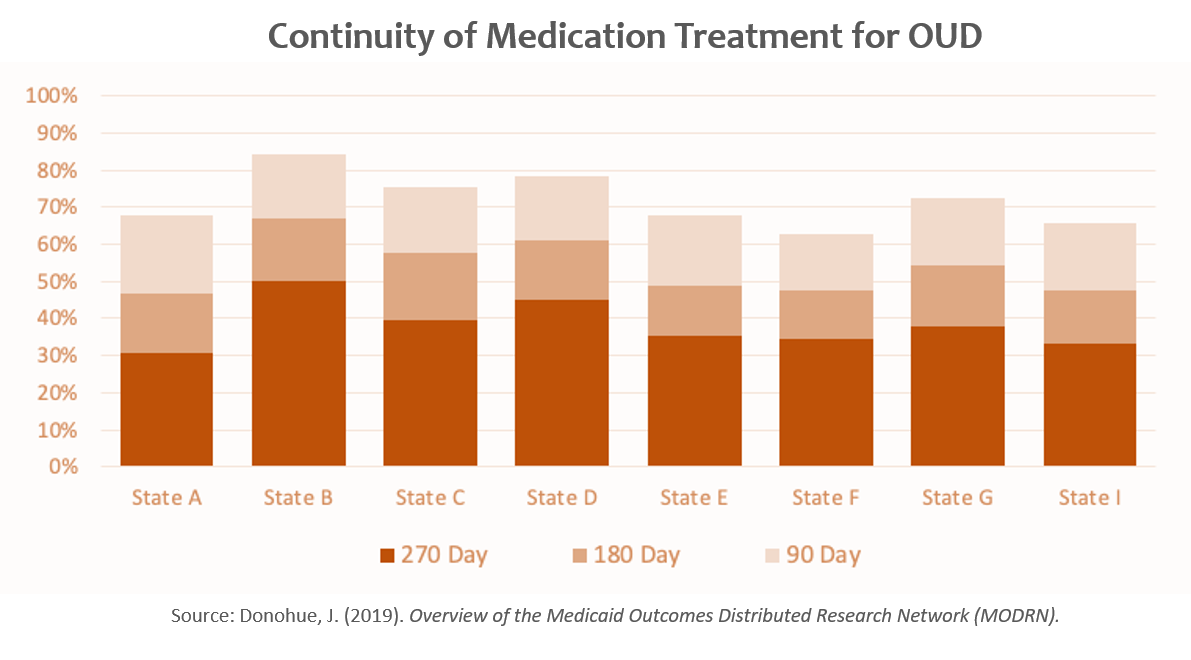 Examining the Quality of Opioid Use Disorder Treatment in a Medicaid Research Network
Researchers from The Hilltop Institute and twelve other state/university partnerships—Delaware, Kentucky, Maine, Massachusetts, Michigan, North Carolina, Ohio, Pennsylvania, Tennessee, Virginia, West Virginia, and Wisconsin—harnessed the power of MODRN to assess opioid use disorder (OUD) treatment quality and outcomes in Medicaid with the goal of informing policy decisions on coverage and payment for evidence-based OUD treatments in Medicaid. These states account for 20% of (15 million) Medicaid enrollees. The partnerships have access to complete and recent Medicaid data for their respective states and are employing MODRN and the Medicaid Common Data Model. The nine state partners constructed and reported on 15 standardized measures of OUD treatment performance. They linked Medicaid claims to vital statistics to examine the association between the quality of OUD treatment and fatal and non-fatal drug overdoses. They also examined associations between Medicaid coverage policies, OUD treatment quality, and overdose outcomes. Dr. Donohue at the University of Pittsburgh is the principal investigator on this project, and AcademyHealth coordinates the interstate activities.
Journal Articles Published from This Research:
Outpatient Follow-Up and Use of Medications for Opioid Use Disorder after Residential Treatment among Medicaid Enrollees in 10 States
Association of Polysubstance Use Disorder with Treatment Quality among Medicaid Beneficiaries with Opioid Use Disorder
Design, Implementation, and Evolution of the Medicaid Outcomes Distributed Research Network
Duration of Medication Treatment for Opioid-Use Disorder and Risk of Overdose among Medicaid Enrollees in Eleven States: A Retrospective Cohort Study
Follow-Up after ED Visits for Opioid Use Disorder: Do They Reduce Future Overdoses?
Use of Medications for Treatment of Opioid Use Disorder among US Medicaid Enrollees in 11 States, 2014-2018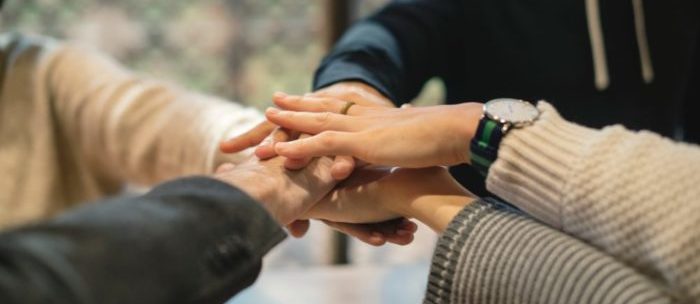 Using Section 1115 Demonstration Waivers to Increase Access to Substance Use Disorder Services: Experiences in Virginia and Maryland
With funding from the Robert Wood Johnson Foundation's Research in Transforming Health and Health Care Systems program managed by AcademyHealth, The Hilltop Institute partnered with researchers at Virginia Commonwealth University (VCU) to examine the experience with §1115 waivers for substance use disorder (SUD) treatment in Maryland and Virginia. These waivers granted by the Centers for Medicare and Medicaid Services (CMS) enable Maryland, Virginia, and a number of other states to receive federal matching payments for Medicaid beneficiaries aged 21 to 64 who receive inpatient and residential SUD treatment in institutions for mental disease (IMDs). The waivers are intended to increase access to the full continuum of addiction treatment services, improve quality of care and coordination with co-occurring physical and mental health problems, and reduce overdose deaths. To compare and contrast the effect of the waivers in Maryland and Virginia—states with different approaches to addressing the integration of behavioral health and somatic health care and the opioid crisis—Hilltop and VCU conducted semi-structured interviews with state officials, providers, and other stakeholders, taking advantage of MODRN to analyze Medicaid administrative data. Peter Cunningham, PhD, from VCU is the principal investigator, and Cynthia Woodcock, Hilltop's executive director, is co-principal investigator. An AcademyHealth blog post highlights the study's findings.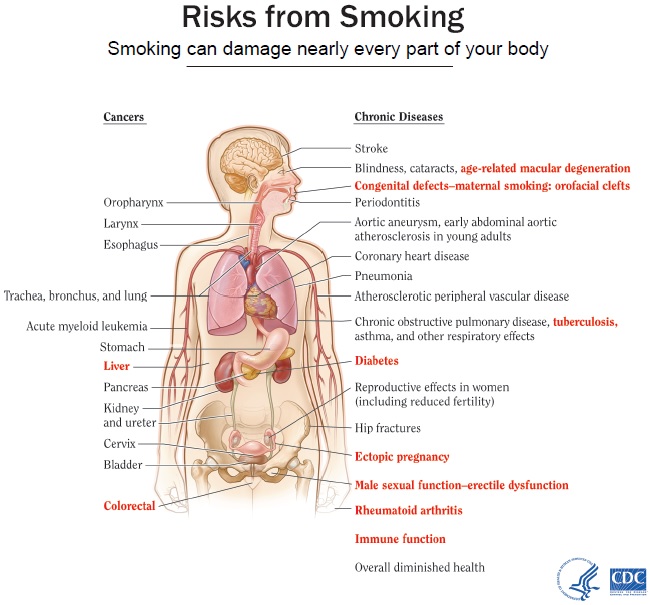 Estimating the Costs to Mississippi Medicaid Attributable to Tobacco
With funding from the Center for Mississippi Health Policy, Hilltop researchers analyzed Mississippi Medicaid claims data and quantified the financial impact of tobacco use on Mississippi's Medicaid program. Hilltop's methodology accounted for differing prevalence rates for tobacco-related diseases in the Mississippi Medicaid population, differences in Medicaid members' rate of smoking compared to national averages, and the effects of the state's provider payment policies on costs. Study findings are published in a Hilltop report and a Center for Mississippi Health Policy issue brief, which also elaborates on the policy considerations.
Read Hilltop's bulletin on the study's release. See the Mississippi Daily Journal article on the study. See the latest article (April 2019) on the study in The Conversation. Read about Hilltop's presentation at the Association for Public Policy Analysis and Management (APPAM) annual meeting.