News Alert

Hilltop Updates its Community Benefit State Law Profiles
and Publishes New Issue Brief
The Hilltop Institute's Hospital Community Benefit Program has just released the June 2016 update of its online resource, the Community Benefit State Law Profiles, and has published a new issue brief in its Hospital Community Benefits after the ACA series.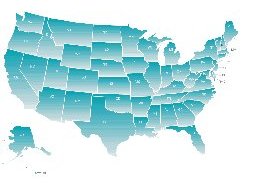 This is the third update of the Profiles, reflecting changes to state community benefit laws and regulations from November 1, 2015, through May 31, 2016. The Profiles—a compilation of each state's community benefit laws and regulations analyzed in the context of the ACA's community benefit framework—were initially published in March 2013 and updated in December 2014 and again in October 2015 to reflect changes occurring during those time periods. Each state's Profile can be individually accessed through an interactive map on the Hospital Community Benefit Program website or by clicking on the adjacent image. In addition, the interactive state comparison table includes maps for a visual representation of each community benefit requirement and has a feature that allows the user to compare not only state to state, but also requirement to requirement. There is also a video that walks the reader through how to use the comparison table.

Read the summary of notable changes.

The issue brief, titled Hospital Community Benefits after the ACA: Trends in State Community Benefit Legislation, November 2015-May 2016, not only describes the legislative changes made during this time period, but also discusses bills that were not enacted to depict trends in states' community benefit legislation.
The Hilltop Institute at the University of Maryland, Baltimore County (UMBC) is a nationally recognized policy and research center dedicated to improving the health and wellbeing of vulnerable populations. Hilltop conducts research, analysis, and evaluations on behalf of government agencies, foundations, and nonprofit organizations at the national, state, and local levels.
Hilltop's Hospital Community Benefit Program is a central resource created specifically for state and local policymakers who seek to assure that tax-exempt hospital community benefit activities are more responsive to pressing community health needs. The program provides tools to state and local health departments, hospital regulators, legislators, revenue collection and budgeting agencies, and hospitals, as these stakeholders develop approaches that will best suit their communities and work toward a more accessible, coordinated, and effective community health system. The program is funded by the generous support of the Kresge Foundation (www.kresge.org).
The Hilltop Institute
University of Maryland, Baltimore County
Sondheim Hall, 3rd Floor
1000 Hilltop Circle
Baltimore, Maryland 21250
410.455.6854
www.hilltopinstitute.org