The Hilltop Institute's Hospital Community Benefit Program has just released the fall 2015 update of its online resource, the Community Benefit State Law Profiles, and has published a new issue brief in its Hospital Community Benefits after the ACA series.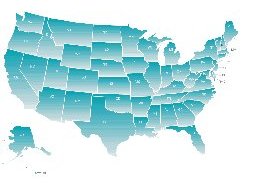 This is the second Profiles update in 2015, reflecting changes to state community benefit laws and regulations from January 1, 2015, through October 31, 2015. The Profiles—a compilation of each state's community benefit laws and regulations analyzed in the context of the ACA's community benefit framework—were first updated in December 2014 to reflect changes that occurred between the initial publication of the Profiles in March 2013 and December 31, 2014. Each state's Profile can be individually accessed through an interactive map on the Hospital Community Benefit Program website or by clicking on the adjacent image. In addition, the interactive state comparison table includes maps for a visual representation of each community benefit requirement; a new feature that allows the user to compare not only state to state, but also requirement to requirement; and a new video that walks the reader through how to use the comparison table.

Read the summary of notable changes.

The issue brief, titled Hospital Community Benefits after the ACA: Trends in State Community Benefit Legislation, January-October 2015, not only describes the legislative changes made during this time period, but also discusses bills that were not enacted to depict trends in states' community benefit legislation.
For more information, contact Gayle Nelson, Hospital Community Benefit Program Director.